This is secure self-enrollment.
Apple has taken the first step towards the future of managed device enrollment by launching Managed Device Attestation (MDA) with iOS 16, iPadOS 16, tvOS 16, and MacOS 13.1.
Smallstep is here to be the ACME server for your enterprise and replace your painful manual enrollment processes.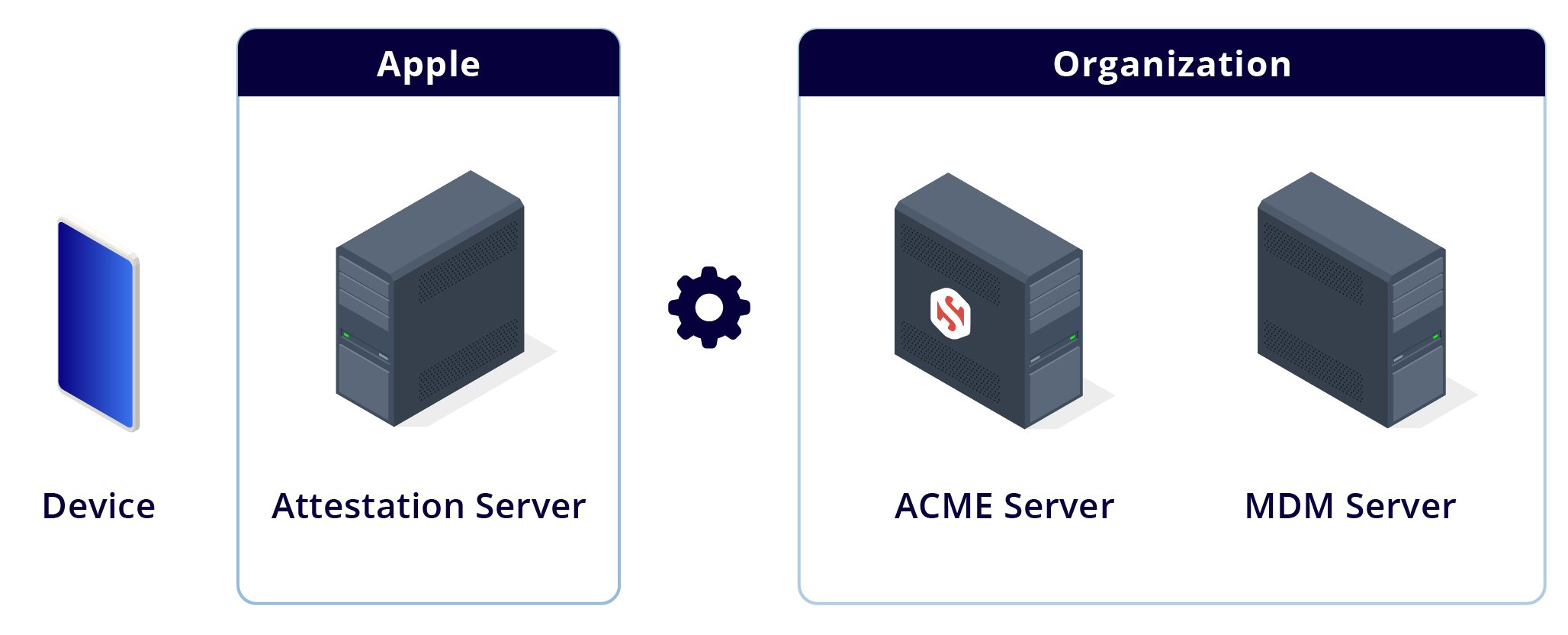 Not ready for a meeting?
Sign up for early access to the best ACME server for MDA below.
What are some of the benefits of using Apple MDA with Smallstep? Glad you asked!
Allow employees to securely self-enroll devices without help desk or IT support

Unify your company's device enrollment as MDA is coming soon to Android, Windows, macOS, ChromeOS, and Linux

Thwart attackers using state-of-the-art cryptographic hardware to allow access to resources from legitimate devices

Bolster security and replace SCEP with the strongest device identity attestation in existence today - the Open Standard ACME protocol